Eco-Psych: Our urban ecology and what we think about it.

The Blog of Patricia Hilliard

Welcome to my blog.  I'm specifically writing about life in Hudson County, NJ.  It's a place that historically has been very industrial.  With the new economy, Hudson County is going through changes. We're becoming greener. Or at least, we're going to give it a try. 

This Blog is posted through the 
Bayonne Nature Club
 website. Feel free to sign our guest book or send us an email.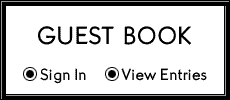 As a resident of Hudson County, NJ, I've always been curious about recycling. I wanted to look into various problems regarding recycling and write about it here. Click on the title above and see what I learned.

I contact Bayonne Dept of Recyling and I learn what I can do with my electronics when they don't work anymore.  Are plastic shopping bags a problem? What about buying sustainable foods?

See you again soon!  Feel free to send me an email by using the form below.

--Pat Hilliard, Blogger, Author and Freelance Writer